UPDATE September 19, 2015: Want to learn how to carve pumpkins like these? I'm creating a set of step-by-step video tutorials. Check out Carve Awesome Pumpkins for more info!
~~~
Okay, my pumpkin  was featured on People Magazine's website. But that's still super cool!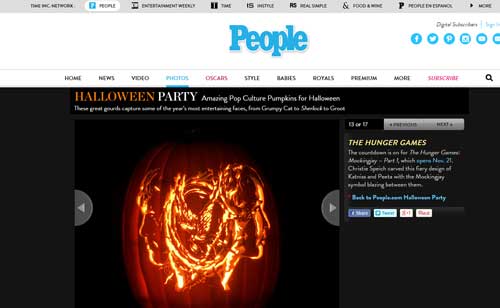 My Hunger Games pumpkin was carved using a pattern from Stoneykins.