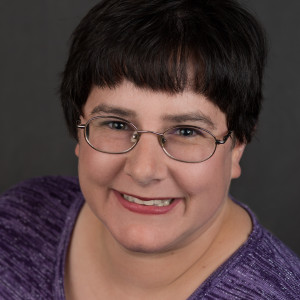 A computer geek through-and-through, Christie Speich learned how to create WordPress plugins so she could make updating her website easier.
In addition to a programmer, Christie is a wife of one, a mom of two, a pumpkin carver, and a seamstress of princess dresses for little girls.
A writer.
A quilter.
A cross-stitcher, and a digi-scrapper.
And a couple times a year, she gets to make special birthday cakes for her kids.
She keeps trying to prove that sleep is overrated but can't seem to make it on less than six hours a night. So much to do, so many projects to finish. So many new ones to start. There never seems to be enough hours in the day.
She intended to focus on her writing on this blog, but it became more of a mish-mash of whatever she happened to be working on and felt like blogging about. And that's a pretty accurate reflection of her in general, to be honest.
Her on-again-off-again work in progress is a three-book LGBT young adult speculative fiction series. Book one is in the first draft stage, book two is a partially-filled-in plotting grid, and book three is … well, she'll get to that eventually. These days, she's more about writing code than fiction.
Christie recently started her own company, Mooberry Dreams, dedicated to building time-saving tools for authors. That plugin she wrote for herself eventually grew into her debut product, Mooberry Book Manager, which launched in 2015.
Before staying home to raise children — a lifetime ago, it seems — Christie was a full-time web developer, using ASP, ASP.NET, VB.NET, C#, and PHP. She has a B.S. in Information Technology and an A.A.S. in Computer Science.